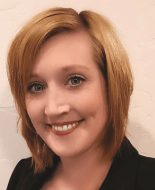 Get auto insurance coverage options in Salida, CO
from State Farm® insurance agent
Kate Woolman
See reviews
Get an auto insurance quote
State Farm can help you find the right auto insurance coverage at a competitive price.
Auto insurance discounts and savings
Choose State Farm and save! As a State Farm customer, you could qualify for one or more of the many auto insurance discounts we offer, including:
Safe driver
Get rewarded for safe driving habits. You may be eligible to save on rates by maintaining an accident-free driving record, taking a defensive driving course, driving the speed limit, and more.
Safe vehicle
Do you have a newer car that's equipped with the latest safety features, like anti-theft devices or anti-lock brakes? Depending on your car's year, make, and model, you could qualify for discounts.
Loyal customer
Bundle and save! Adding more than one car to your policy or purchasing multiple policies from State Farm (such as auto, home, and life insurance) can put money back in your pocket.
Discounts and their availability may vary by state and eligibility requirements. Not all vehicles or drivers are eligible for discounts.
About me
State Farm insurance agent
Agent license CO-541479
State Farm agent in Salida, CO
Married with a sweet and sassy toddler daughter
We love animals! We have 2 dogs and a bunny
Previous experience as a State Farm team member
Office details
Address
130 W 2nd St, Ste 2, Salida, CO 81201
See map and directions
Office hours
| | |
| --- | --- |
| Sunday | Closed |
| Monday | 09:00AM-05:00PM |
| Tuesday | 09:00AM-05:00PM |
| Wednesday | 09:00AM-05:00PM |
| Thursday | 09:00AM-05:00PM |
| Friday | 09:00AM-05:00PM |
| Saturday | Closed |
Insurance products
Auto
Home
Property
Business
Life
Health
Specialty products
Recent reviews
Jaimie was so helpful in finding me more affordable coverage and ended up saving me almost $50/ month.
Marcus goes above and beyond to help with my insurance needs. I would recommend him to anyone looking for a quality, local insurance agent.
Everything I need for my auto insurance. Very professional and a pleasure doing business with. Keep up the good work. 👍