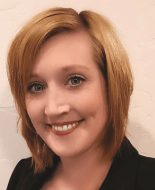 Get condo insurance coverage options in Salida, CO
from State Farm® insurance agent
Kate Woolman
See reviews
Get a condo insurance quote
Protect your unit and personal belongings with condo insurance coverage that fits your lifestyle and budget.
Condo insurance discounts and savings
Choose State Farm and save! As a State Farm customer, you could qualify for one or more of the many condo insurance discounts we offer, including:
Multiple line
Bundle and save! When you purchase both condo and auto insurance from State Farm, you may be eligible for discounts on both policies.
Home alert protection
You may qualify for a condo insurance discount if you have installed fire, smoke, or burglar alarms or any other home monitoring system.
Automatic sprinklers
If your unit has an automatic sprinkler system, you may be eligible for a discount on your condo insurance.
Discount availability and discount amounts may vary.
About me
State Farm insurance agent
Agent license CO-541479
State Farm agent in Salida, CO
Married with a sweet and sassy toddler daughter
We love animals! We have 2 dogs and a bunny
Previous experience as a State Farm team member
Office details
Address
130 W 2nd St, Ste 2, Salida, CO 81201
See map and directions
Office hours
| | |
| --- | --- |
| Sunday | Closed |
| Monday | 09:00AM-05:00PM |
| Tuesday | 09:00AM-05:00PM |
| Wednesday | 09:00AM-05:00PM |
| Thursday | 09:00AM-05:00PM |
| Friday | 09:00AM-05:00PM |
| Saturday | Closed |
Insurance products
Auto
Home
Property
Business
Life
Health
Specialty products
Recent reviews
Jaimie was so helpful in finding me more affordable coverage and ended up saving me almost $50/ month.
Marcus goes above and beyond to help with my insurance needs. I would recommend him to anyone looking for a quality, local insurance agent.
Everything I need for my auto insurance. Very professional and a pleasure doing business with. Keep up the good work. 👍